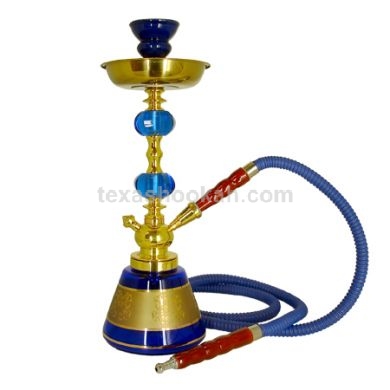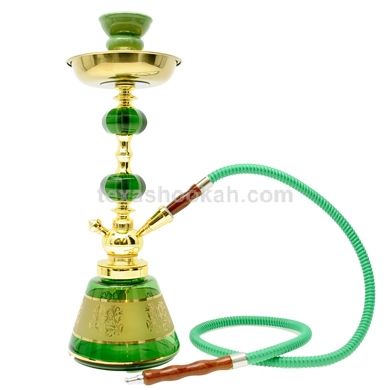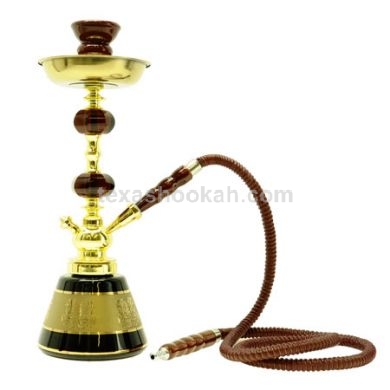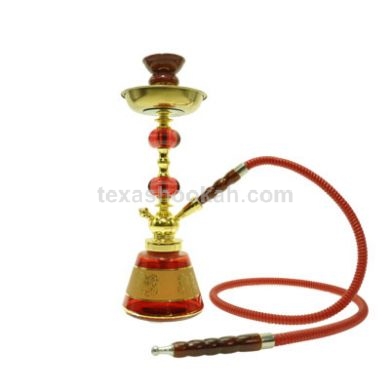 16" 1 Hose Royal Hookah
The 16" 1 Hose Royal hookah is exotic, powerful, stunning to behold, and fit to be smoked by royalty. From it's regal golden double jeweled shaft down to the eye catching artwork that has been expertly hand painted along it's sturdy vase, this proud hookah refuses to be ignored. When the Royal hookah is in the room many will find it difficult to notice anything else.

No expense was spared when crafting this masterpiece. The mirror finished golden chrome shaft features an air-tight screw on assembly that fits comfortably and securely atop it's base to give you even flowing clouds of smoke that never seem to stop coming. The long 45" hose is crafted from threaded PVC polymer topped by a carved wooden handle that feels as if t were made just for your hands to grip.

All those fortunate enough to smoke from it's hoses will have a difficult time forgetting this majestic Royal Hookah, and it is sure to be the topic of conversation wherever you take it. Yes, the sleek and nearly flawless appearance of this piece will linger in memory, even long after the smoke has cleared.