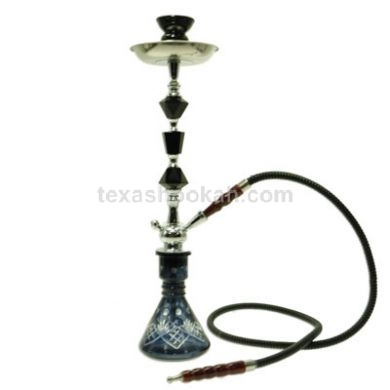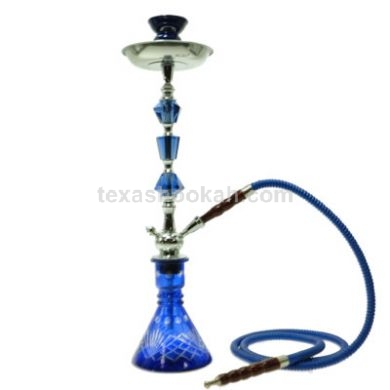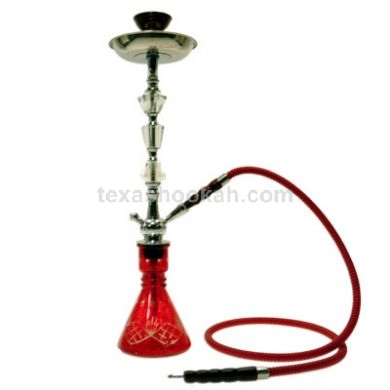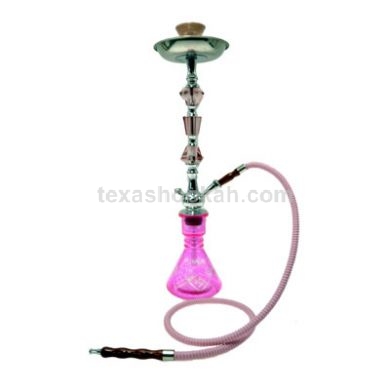 22" 1 Hose Diamond Cut Crystal Hookah w/ Case
The vase of this beautiful hookah is made out of glass. It also contains a diamond cut design. Due to the admirable style not many companies have it because of its high cost. The vase has many details, yet it's transparent; allowing you to see through. This opportunity makes your special moment more joyful. The pipe (which goes inside the vase) is made out of stainless steel to prevent rust, it is screw on-easy to remove, so it is really easy to clean. The advantage of the pipe's big diameter is that it makes it easier and smoothly when you Use.

The connectors are also removable for cleaning. All the connectors have a small stainless steel ball inside; this was specially design to prevent the air to go inside. The advantage of this stainless steal balls is that with accompany or alone you will steal enjoy the rich flavor.

The hose's diameter (inside) is big, which makes it easier and smoothly when you inhale. The hose's longitude is very convenient and safe.
Moreover, the handle on the hose is made of wood, and to bring out the beauty the hose itself is made of PVC rubber and thread.

The top ceramic bowl has the potential to handle high heat. Underneath the ceramic bowl there is a tray to prevent charcoal from falling.